Celebrate The Walking Dead Day @ Comic Shops October 13th!
Oct 02, 2018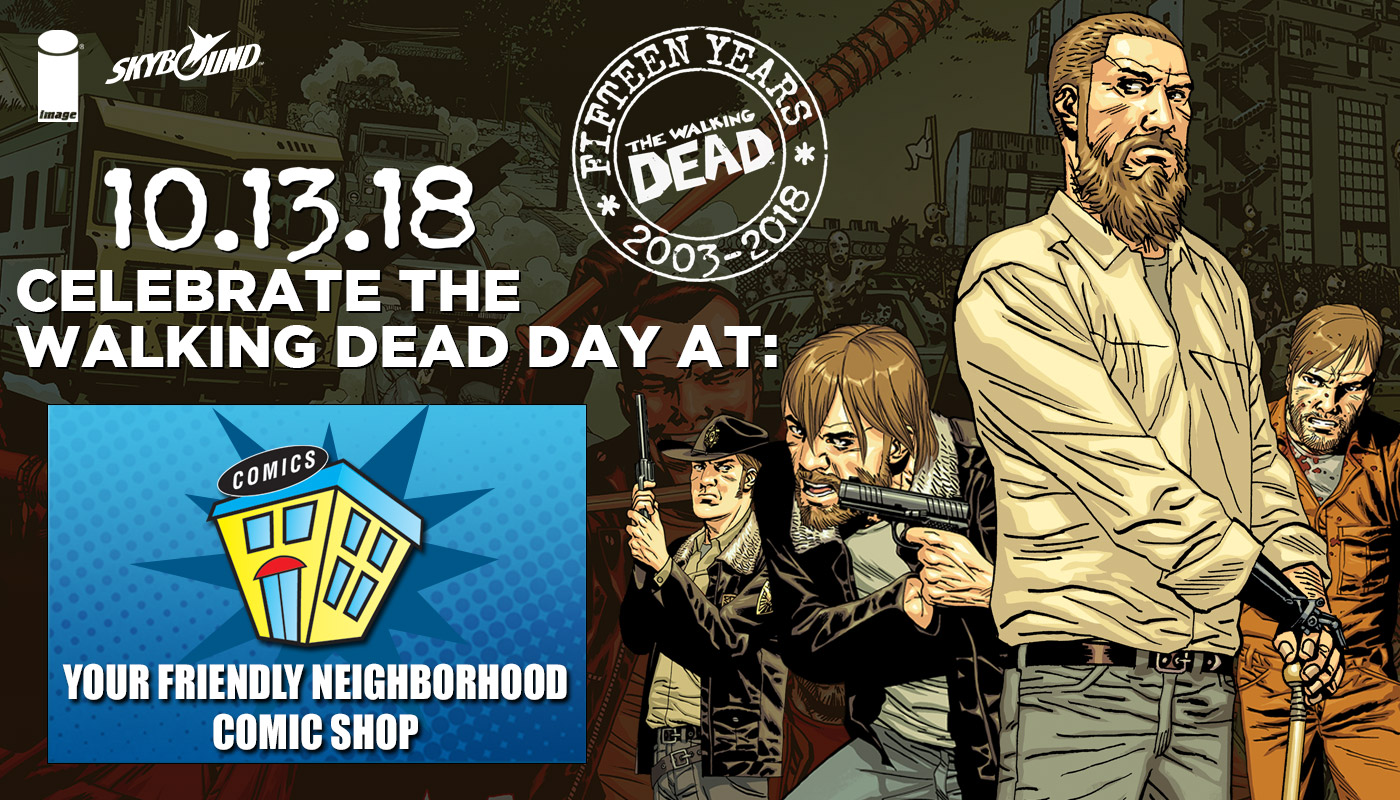 October 13th marks The Walking Dead Day—an exciting event taking place at comic book shops to commemorate the 15th anniversary of the world's favorite, long-running, survival comic created by Robert Kirkman. Besides an exclusive free comic book with brand new stories and other free giveaways, your local comic book shop will have new Walking Dead merchandise available for the first time! Check with your local shop for all their Walking Dead Day event plans and details! (see a list of participating shops here!)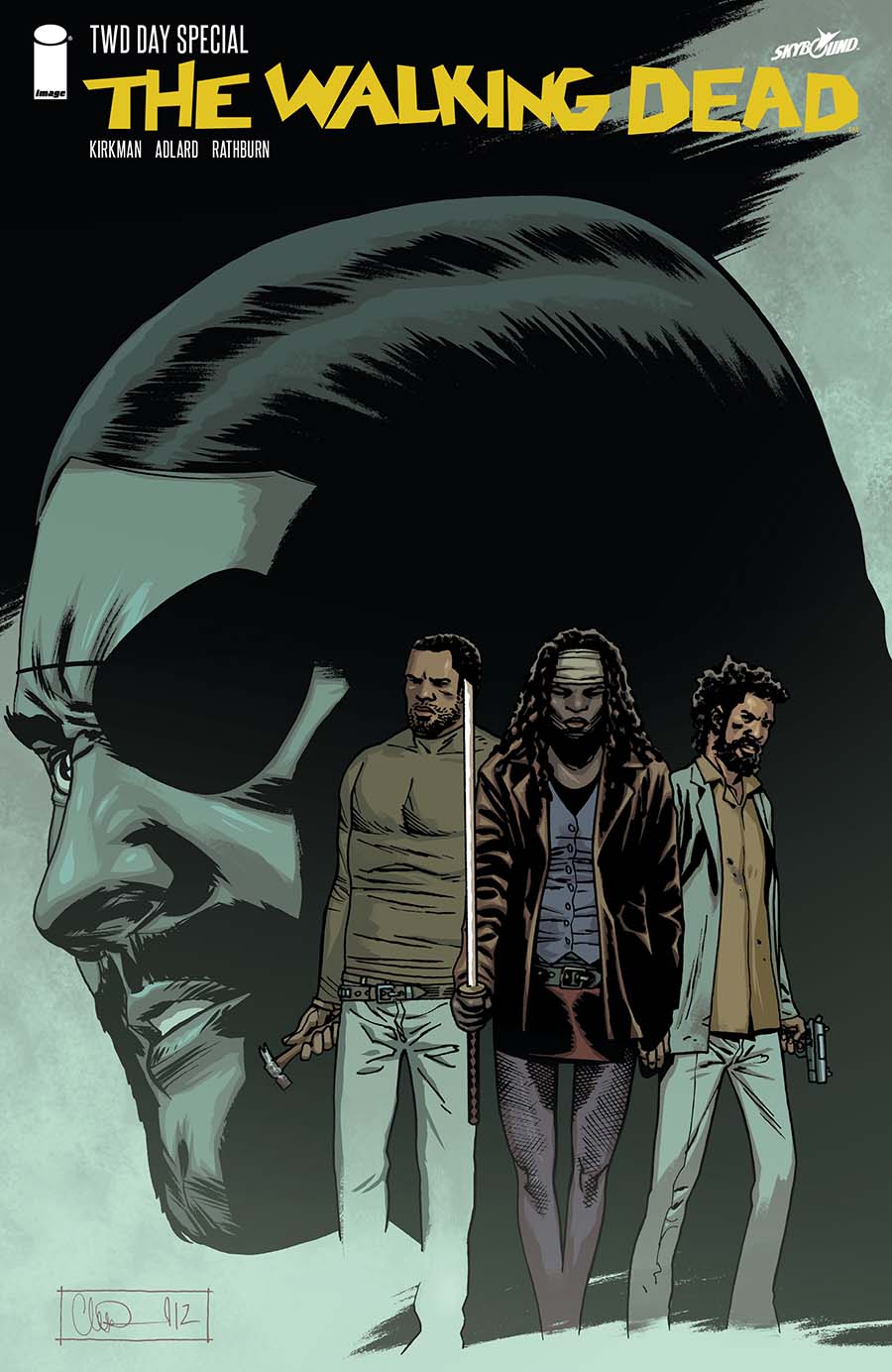 FREE THE WALKING DEAD DAY SPECIAL
This special issue contains four short stories featuring Michonne, The Governor, Morgan and Tyrese. Who were they before the zombie apocalypse? Find them for free - while supplies last! - during WALKING DEAD DAY!


FREE GIVEAWAYS
Look for buttons, bookmarks, cool face bandanas and more to help you celebrate your favorite walker comic in style! Check your local participating shop for awesome freebies you can pick up, just for stopping by on The Walking Dead Day!
| | |
| --- | --- |
| Walking Dead New 15th Anniversary Reprint with cover by Charles Adlard, colors by Dave Stewart. | Walking Dead #1 Original with art by Tony Moore. |
NEW THE WALKING DEAD #1 15TH ANNIVERSARY VARIANT
Fans should keep an eye out for The Walking Dead #1 15th Anniversary Variant which boasts cover artwork by current series artist Charlie Adlard for the first time.

#1 STORE VARIANTS
A selection of Walking Dead Day participating local comic shops will become a part of the iconic story with their own special edition Store Variant of this cover which features the store's logo incorporated into the cover artwork. You can find a list of all the participating store here! How many are you going to collect?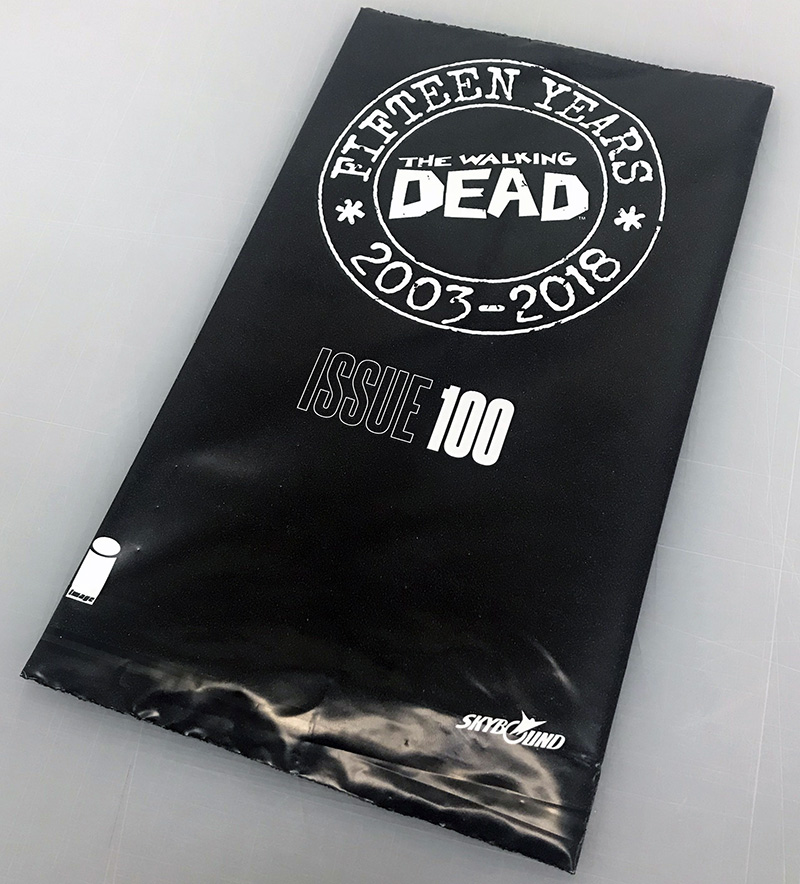 KEY ISSUE BLIND BAG VARIANTS

You're definitely not going to want to miss this one! In honor of the 15th anniversary of The Walking Dead, fifteen of the best artists working in comics created new original art for 15 key issues of TWD! From the 1st issue to major deaths to first appearances, it's all inside a black blind bag version, that'll have you searching! Gotta collect 'em all! Here's the list of issues and variant artists:
WALKING DEAD #1: DAVID FINCH
WALKING DEAD #2: CHRIS SAMNEE
WALKING DEAD #7: DANIEL WARREN JOHNSON
WALKING DEAD #19: J. SCOTT CAMPBELL
WALKING DEAD #27: DECLAN SHALVEY
WALKING DEAD #48: CHRIS BURNHAM
WALKING DEAD #53: KIM JUNG GI
WALKING DEAD #92: CORY WALKER
WALKING DEAD #98: WES CRAIG
WALKING DEAD #100: JAMES HARREN
WALKING DEAD #108: EMMA RIOS
WALKING DEAD #127: MATTEO SCALERA
WALKING DEAD #132: ASHLEY WOOD
WALKING DEAD #167: SANA TAKEDA
WALKING DEAD #171: JEN BARTEL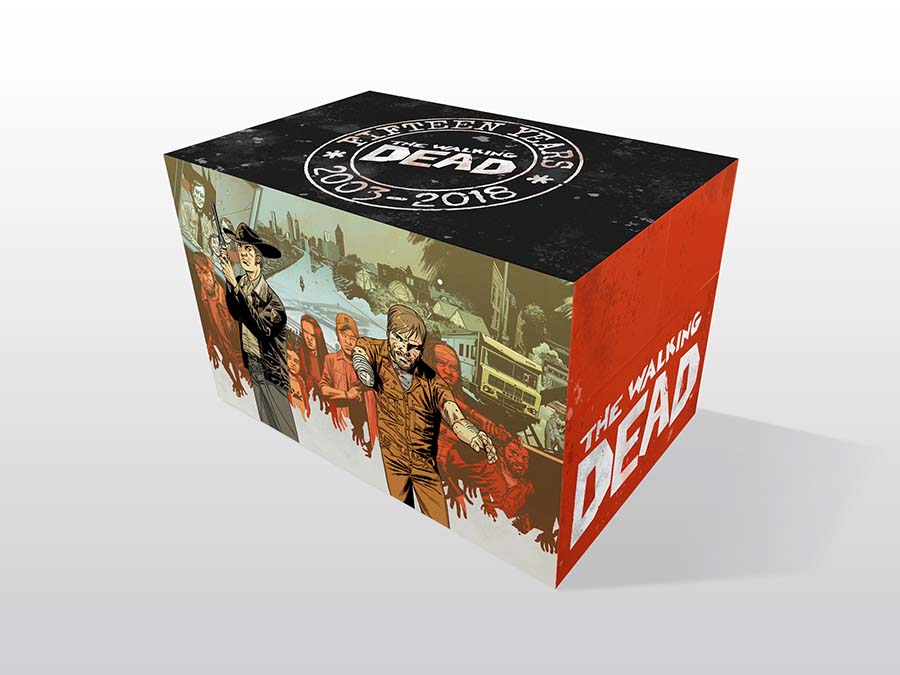 15th ANNIVERSARY BOX SET
In honor of TWD Day, there's most complete set of collected Walking Dead ever assembled! The Walking Dead 15th anniversary box set features three Walking Dead compendiums (that's 144 issues, with great new cover art!) and the Here's Negan trade paperback, updated to feature the origins of Michonne, The Governor and more. This is heavy, this is massive-- this is NEEDED!
Below: New Covers for Walking Dead Compendiums included in the Box Set.