Hickman's 'Transhuman' and 'East of West' Head to Amazon
Apr 26, 2018
The April 19 edition of Deadline reported that Amazon is developing hour-long series based on Jonathan Hickman's Image Comics bestsellers Transhuman and East of West.

The projects will be produced through Robert Kirkman's Skybound Entertainment. Artists Nick Dragotta (East of West) and J.M. Ringuet (Transhuman) will join Hickman as executive producers. Hickman will adapt East of West; a writer for Transhuman has yet to be announced.

"Nick, J.M. and I look couldn't be more excited to be working with Skybound and Amazon," Hickman said. "We feel very strongly about each project and couldn't be more appreciative of how far both companies have gone to make us feel welcome. We look forward to doing the work and hopefully doing it well."
Transhuman is an irreverent view of the origin of a new technology, the starting of rival companies, the piles of cash made from taking them public, and the marketing wars that end with one company dominating the other. Originally published in 2008, Jonathan Hickman and JM Ringuet's series presents a mockumentary about the future, where genetically engineered humans are created by rival companies in an attempt to corner the market under the guise of bettering the world.
East of West is an sci-fi Western ongoing comic series that debuted in March 2013 from Jonathan Hickman and Nick Dragotta. Set in a dystopian version of the United States, the fate of the world rests with the Four Horsemen of the Apocalypse. With the Four Horsemen cast as the heroes of the story, the series focuses on themes of war, famine, conquest, abandonment and institutional goverment.
"The things that divide us are stronger than the things that unite us." Hickman explained of the series, "The end times are imminent and we all hate each other too much to come together and solve our problems. Our final destination is imminent, and it is the Apocalypse. And then, in the face of all that despair and gloom, somehow there is still hope."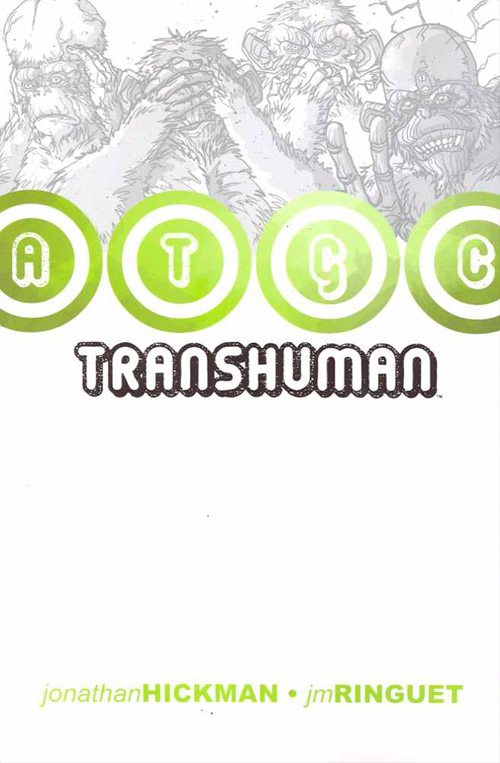 OCT082282
IMAGE COMICS
TRANSHUMAN TP VOL. 1
$14.99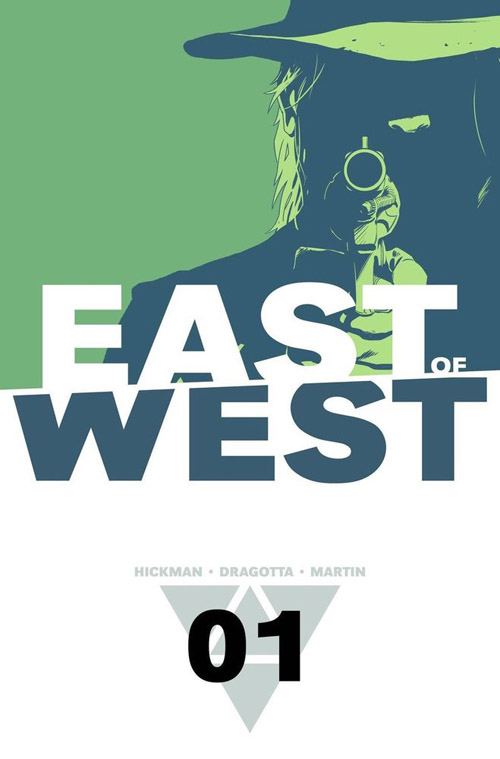 APR178855
IMAGE COMICS
EAST OF WEST TP VOL. 1 THE PROMISE
$16.99