Great Gifts for Manga Fans
Dec 07, 2017
With great manga series releasing year-round, it can be difficult to keep up with all of the new books hitting comic shop shelves. The holidays provide a great opportunity to catch up on some of the best books out there, and thanks to many publishers releasing box sets, you can now get a whole series for one great price.
Below are five great gift choices for the anime and manga fan in your life, regardless of their shoujo vs. shonen preferences! All of these are available right now at your local comic shop!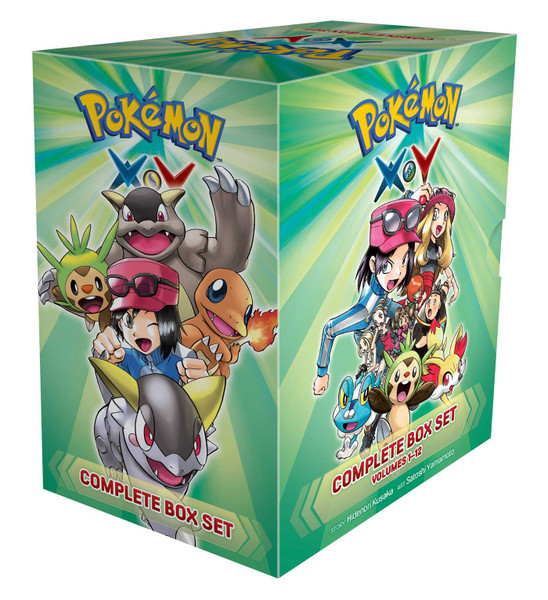 Pokémon X/Y Complete Box Set

SEP172069
SRP: $54.99
The Pokémon X and Y video games took the legendary franchise to new heights for the Nintendo 3DS as fans got to explore the Parisian-influenced region of Kalos for the very first time. That beautiful world's depth gets taken to a whole new level with the Pokémon X and Y manga, published by Viz Media. Written by Hidenori Kusaka with art by Satoshi Yamamoto, this manga series is a great addition to the library of any Pokémon fan, regardless of age! The story follows the child prodigy X, who has been hiding in his room in a deep depression. But when an attack on their hometown by the villainous Team Flare forces him to act, he teams up with his best friend Y to figure out what's going on – and why the legendary Pokémon Xerneas and Yveltal are involved.
Akira 35th Anniversary Hardcover Box Set

AUG171816
SRP: $199.99
There are few stories that have had quite the impact that Akira has enjoyed over the last three and a half decades. Set in the dystopian future city of Neo-Tokyo, the story follows the street punk Tetsuo, who is whisked away to a secret government lab after it's discovered that he has latent dangerous psychic abilities. Meanwhile, his childhood friend Kaneda becomes involved with an anti-government organization that catches wind of a mysterious figure known only as "Akira." The fates of both Tetsuo and Kaneda, as well as all of Neo-Tokyo, lie in the balance. In 1982, Kodansha published the first chapter of the Akira manga, and 35 years later they've released the absolutely definitive collection of the story in this stunning hardcover box set. This set notably publishes the original art and right-to-left reading format in English for the very first time. This set collects all six volumes in gorgeous hardcover editions, plus the Akira Club artbook as well as an exclusive patch featuring Kaneda's iconic pill jacket design. Whether they're already familiar with the original manga by Katsuhiro Otomo or just the animated feature film, this Akira set is a must-have for manga fans.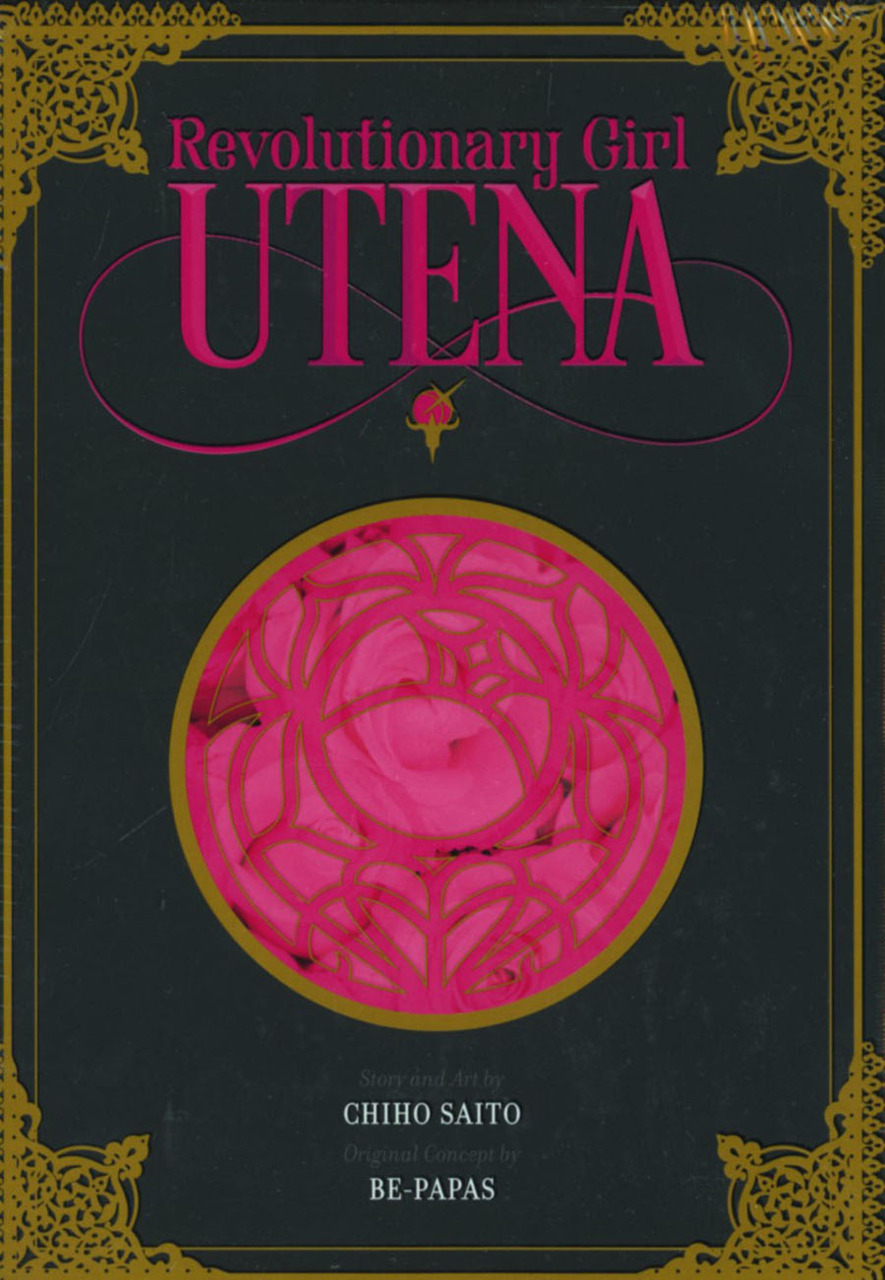 Revolutionary Girl Utena Deluxe Hardcover Box Set

DEC162078
SRP: $49.99
Revolutionary Girl Utena saw a significant resurgence in 2017, thanks to how the 20th anniversary of the influential anime series has brought forth a slew of new merchandise and updated editions of old material. One such case of the latter is this absolutely stunning box set, which includes the entire manga storyline as well as the manga adaptation of Adolescence of Utena in two deluxe hardcover volumes. These books feature gorgeous full-color pages and the box set also comes with a poster. The story follows Utena Tenjou, a student who came to Ohtori Academy seeking the prince from her childhood. She quickly gets wrapped up in the school's mysterious "dueling game" that all members of the student council participate in; the current champion of the duels is automatically engaged to the Rose Bride, Anthy Himemiya, who is said to possess the power to revolutionize the world. But Utena soon discovers the truth behind the duels, and must face the truth of who her prince really is. With how Revolutionary Girl Utena had been out of print for more than a decade before Viz brought it back with this set, now's a great time to catch up with this hugely influential series.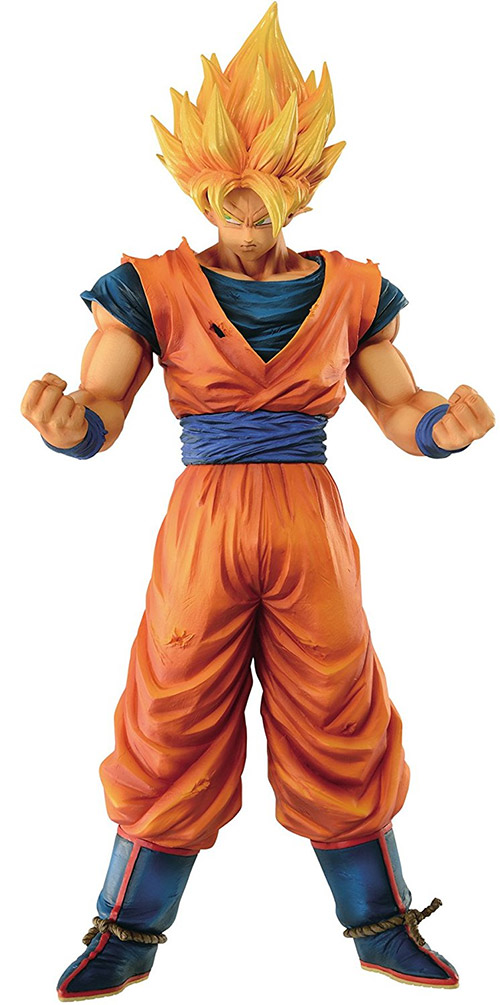 DBZ Grandista Resolution of Soldiers – Son Goku Figure

JAN178038
SRP: $35.00
There are few characters quite as synonymous with the entire medium of anime and manga as the legendary Super Saiyan, Goku. Despite being an alien from another world, Goku proves himself as Earth's proudest and most powerful warrior over the course of the many Dragon Ball storylines. His power hasn't decreased in the slightest over the years, and with Dragon Ball Super continuing on, Goku is likely to be the face of shonen anime for years to come. This statue comes courtesy of Banpresto and is one of the latest in the highly-detailed Dragon Ball Z figure collection being called "Resolution of Soldiers." Standing at just about 7" tall, Goku is absolutely ready for action in his powered-up form.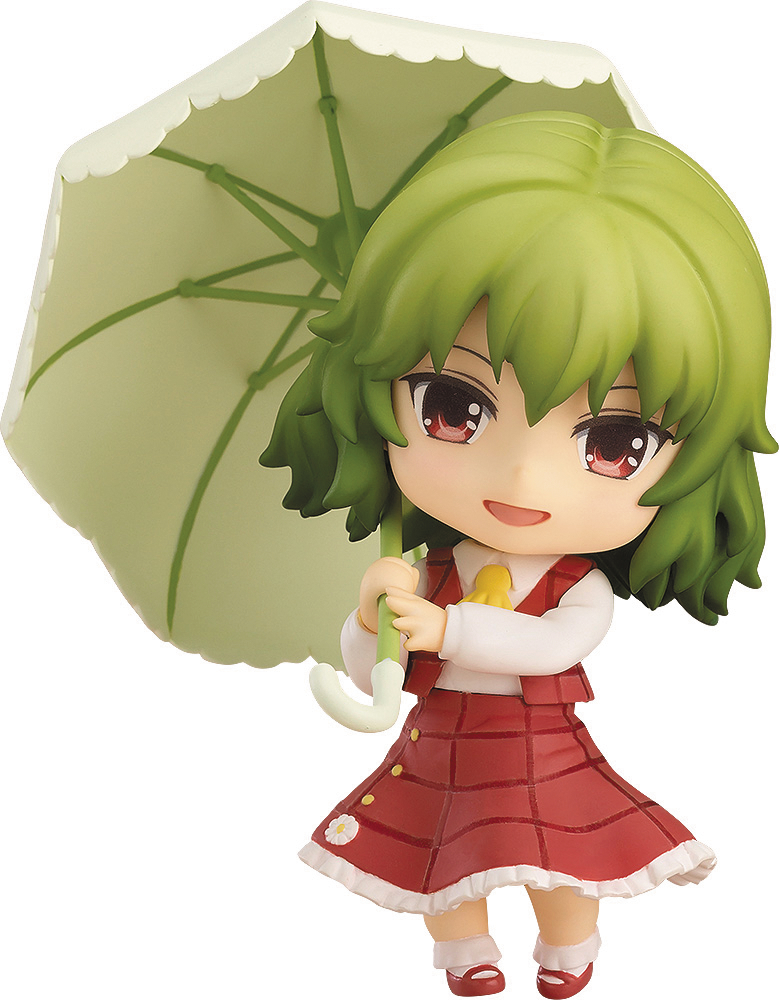 Touhou Project Yuuka Kazami Nendoroid

DEC168694
SRP: $59.99
While the Touhou Project series is definitely best-known for being a relentlessly difficult series of bullet hell-style shooters, the stories of Gensokyo have also been available as manga. One of the most popular and long-running characters in this franchise is Yuuka Kazami, the Flower Master of the Four Seasons! Though she may look as delicate as a flower, be warned – her threat level is extremely high and she is not to be trifled with. This incredible Nendoroid figure comes with three face plates – ranging from a gentle smile to a far more wicked expression – as well as a flower crown and some danmaku attack effects.

See more gift ideas in the PREVIEWS Gift Guide!