Great Gifts $50 Or Less At Comic Shops
Nov 09, 2017
Are you looking for a unique and exciting gift for the comic and pop-culture fan in your life? Here are some affordable gifts, priced $50 or less that will have them smiling this holiday season!

Marvel, Batman, TMNT, and more available right now at your local comic shop!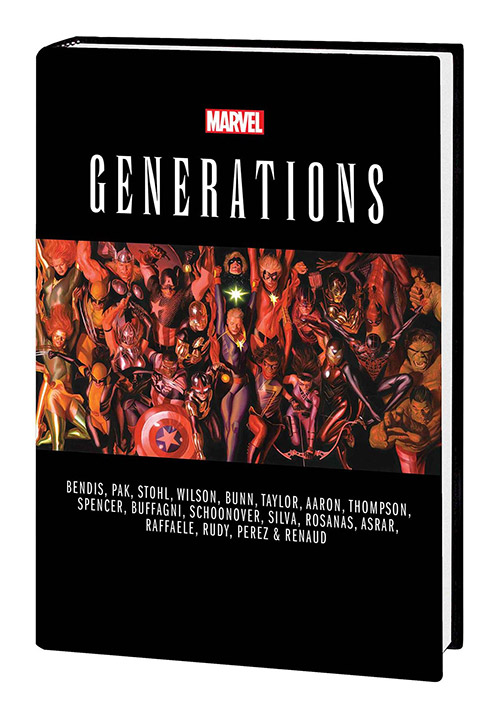 Generations HC
AUG171009
SRP: $50.00
Celebrate Marvel's legacy as its modern-day stars join forces with the icons who inspired them! Sam Wilson, Miles Morales, Kate Bishop, Laura Kinney, Kamala Khan, Amadeus Cho, Riri Williams, Jane Foster and young Jean Grey witness their own inspirations in their prime - Steve Rogers, Peter Parker, Clint Barton, Logan, Carol Danvers, Bruce Banner, Tony Stark, Odinson and Phoenix! Plus: Carol teams up with a man she thought she'd never see again - Mar-Vell! Explore the nature of heroism with Marvel's biggest names! Collecting GENERATIONS: BANNER HULK & TOTALLY AWESOME HULK, CAPTAIN MARVEL & CAPTAIN MAR-VELL, CAPTAIN MARVEL & MS. MARVEL, HAWKEYE & HAWKEYE, IRON MAN & IRONHEART, MILES MORALES SPIDER-MAN & PETER PARKER SPIDER-MAN, PHOENIX & JEAN GREY, SAM WILSON CAPTAIN AMERICA & STEVE ROGERS CAPTAIN AMERICA, UNWORTHY THOR & MIGHTY THOR and WOLVERINE & ALL-NEW WOLVERINE.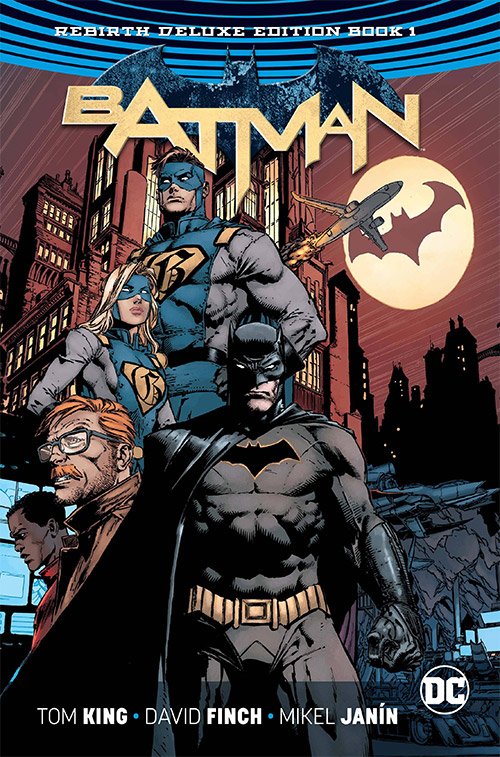 Batman: Rebirth Deluxe Edition
MAY170322
SRP: $34.99
In the wake of DC UNIVERSE: REBIRTH, Batman faces his most challenging foe ever-the idealistic hero known as Gotham, who wants to save the city from Batman himself! Then, in order to retrieve Psycho-Pirate and save Gotham Girl, Batman must recruit a team from Amanda Waller to break into the most impenetrable prison in the world and steal from one of the Dark Knight's greatest foes...Bane. The next great Batman story begins here! Collects BATMAN: REBIRTH #1, BATMAN #1-15.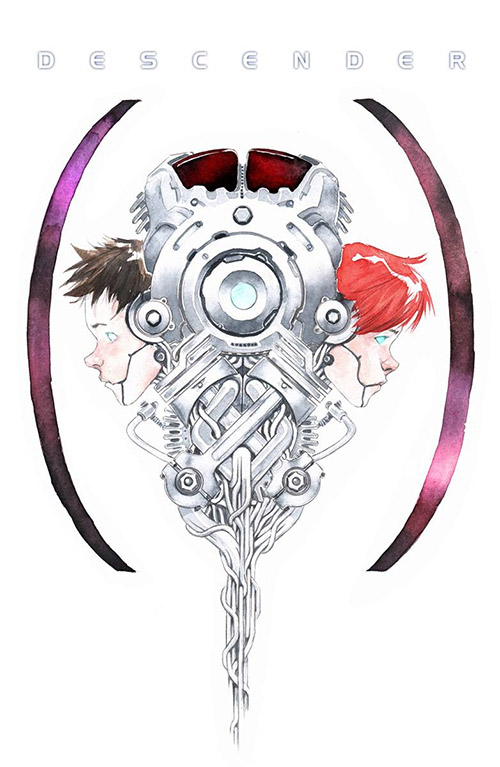 Descender Vol. 1 Deluxe Edition

SEP170620
SRP: $49.99
"Your new sci-fi obsession is here, and its name is DESCENDER..."- Entertainment Weekly
Young Robot boy Tim-21 and his companions struggle to stay alive in a universe where all androids have been outlawed and bounty hunters lurk on every planet.
Written by award-winning creator, JEFF LEMIRE, DESCENDER is a rip-roaring and heartfelt cosmic odyssey. LEMIRE pits humanity against machine, and world against world, to create a sprawling epic. Collects DESCENDER #1-16.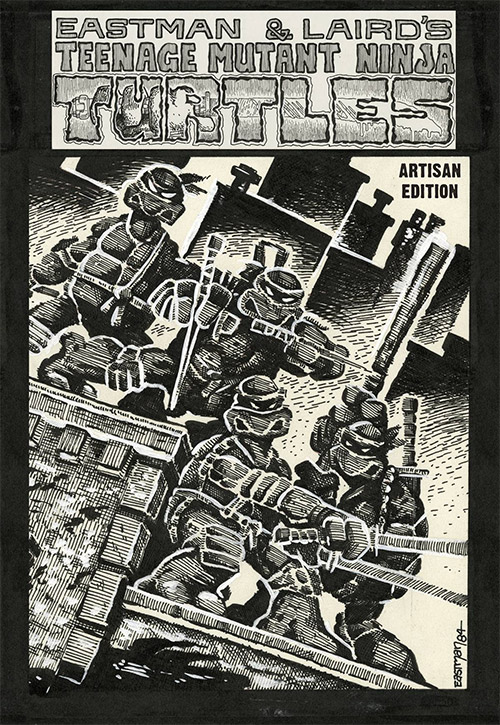 Teenage Mutant Ninja Turtles Artisan Edition

JAN170470
SRP: $39.99
This book reproduces all the original art to the first issue of one of the most important comic book phenomenons of the last 35 years -- The Teenage Mutant Ninja Turtles. Scanned directly from the original art, mimicking the experience of the original hand drawn page, and also collecting all the layouts (also hand drawn) by the creators of what has been called this generation's Mickey Mouse and Donald Duck. Rounding out the volume is an extensive gallery of other TMNT images, also scanned directly from the original art.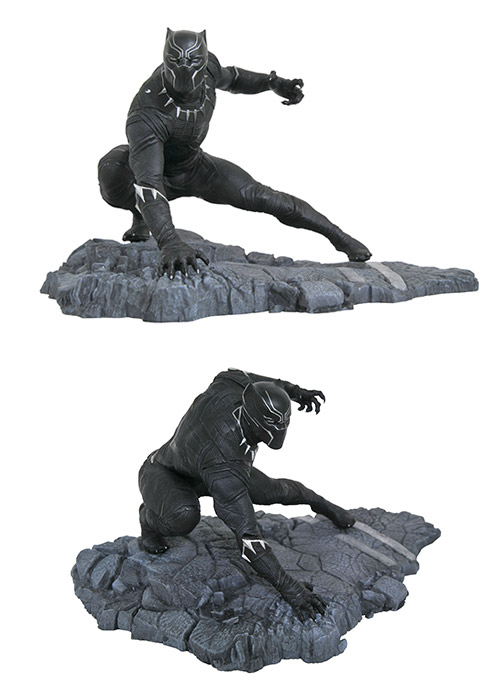 Marvel Gallery Black Panther PVC Figure

APR172656
SRP: $45.00
A Diamond Select Toys Release! The son of T'Chaka stalks his prey in the newest cinematic release in the Marvel Gallery line of PVC dioramas! T'Challa, the Black Panther of Wakanda, wears his distinctive movie outfit from Captain America: Civil War as he crouches on a rubble-strewn street base. Measuring approximately 6 inches tall and 9 inches wide, he is in scale to all Gallery and Femme Fatales PVC dioramas. Sculpted by Gentle Giant!
See more gift ideas in the PREVIEWS Gift Guide!