Great Gifts For Video Game Fans
Nov 09, 2017
Whether they're glued to the screen blasting away the bad guys, casually playing on a handheld device, or locked in a rousing battle of Words With Friends, it seems there is a video game fan in every household. But if you're trying to buy gifts for a gamer, you might have already noticed that they already have all of the games!
Well, don't worry, PREVIEWSworld can give you a 1UP with these five great gift ideas for the gamers in your life -- all available now at your local comic shop!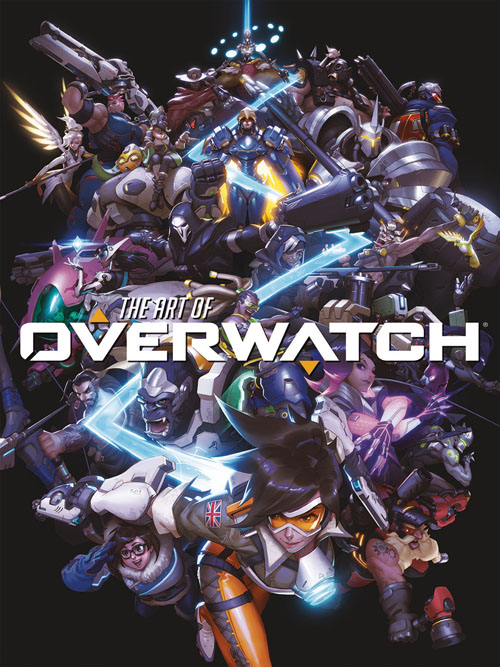 The Art of Overwatch
SRP: $49.99
From Dark Horse Comics. When it launched in May 2016, Overwatch took the world by storm, boasting millions of players and gaining critical acclaim. Now, in this beautiful hardcover, Blizzard Entertainment reveals the creative process behind one of the most popular FPS games of all time! Filled with never-before-seen art as well as commentary provided by the game's development team, this book is sure to please any Overwatch fan!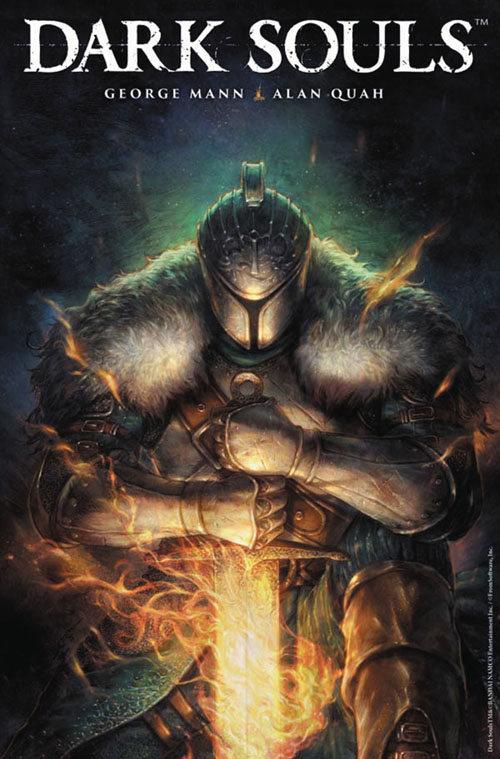 Dark Souls: Breath of Andolus
SRP: $16.99
Join Fira, a battle-hardened warrior, as she embarks upon a perilous quest to save her ailing kingdom, fighting countless hoards of demonic foes along the way! From writer George Mann, artist Alan Quah, and Bandai Namco Entertainment comes this epic new tale from the perilous world of Dark Souls!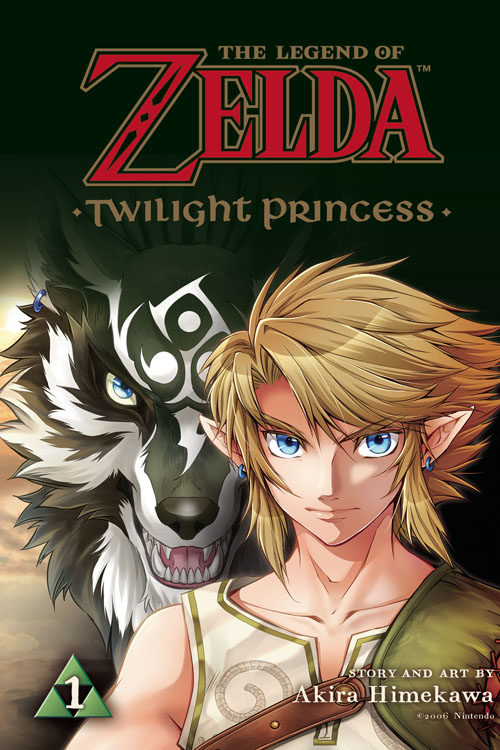 Legend of Zelda: Twilight Princess Vol. 1
SRP: $19.99
Link once trained in swordsmanship, hoping to protect the world of Hyrule. After a fateful meeting, he sought out the anonymity and peace of life in a small village. But danger and adventure always find heroes to set things right, and when the dark minions of the King of Shadows threaten his new home, Link answers the call!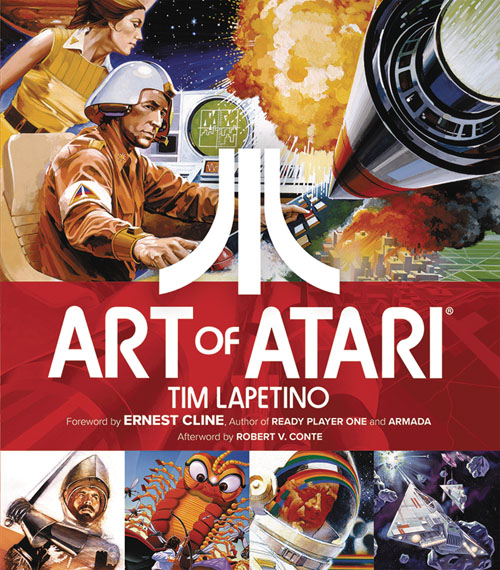 The Art of Atari
SRP: $39.99
"Get in the action with Atari!" Since its formation in 1972, Atari pioneered video game technology and built today's multi-billion dollar industry, developing arcade games, home video systems, and personal computers to entertain millions of children and adults with fan-favorite games like Asteroids, Centipede, Missile Command, and Yar's Revenge. To usher in the new era of electronic entertainment, the company hired an array of talented illustrators to emblazon game cartridges, boxes, magazine advertisements, and more with mind-blowing visions of fantasy and sports thrills, science fiction and adventure, that elevated pixelated gaming to the realm of high art. Art of Atari is the first official retrospective of the company's illustrative accomplishments, spanning over four decades and cultivated from museums and private collections worldwide. Whether you're a fan, a collector, or new to the world of Atari, this book offers the most complete collection of Atari artwork ever produced!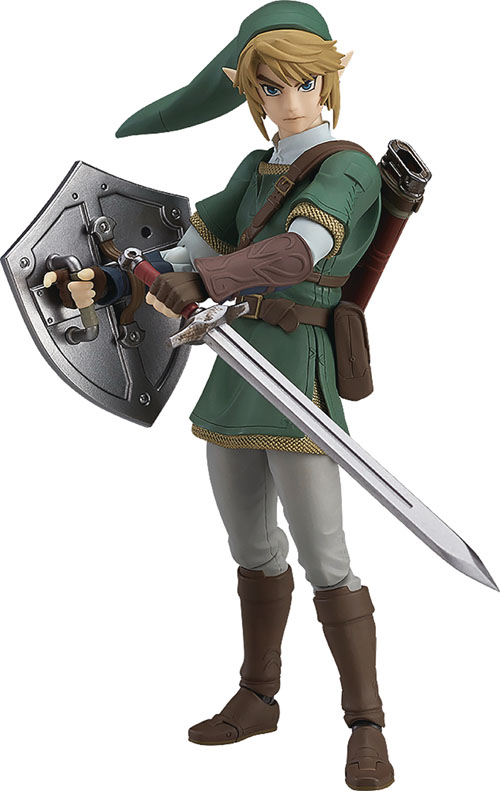 Legend of Zelda: Twilight Princess' Link Figma (DX Version)
SRP: $84.99
A special edition of the Twilight Princess Link Figma featuring various additional items! This special edition comes with three faceplates including a strong-willed and confident expression, a powerful shouting expression as well as an expression with clenched teeth. The Master Sword and Hylian Shield are both included as well as the Ordon Sword, Hero's Bow and Arrow, Ball and Chain, Hawkeye and the Clawshot which comes with both an open and closed claw. An articulated figma stand is also included, which allows you to pose link any way you would like!
See more gift ideas in the PREVIEWS Gift Guide!