American Gods' Scott Hampton & David Mack Shooting Past The Starz
Aug 04, 2017
It's a hit series for the Starz TV network, you'll find the paperback version in airports, and it's now a blockbuster comic book from Dark Horse Comics. In this interview, Scott Hampton and David Mack talk shop about their American Gods series, Shadows, and both creators carry a heavy load, indeed. Both walk the same path as writers Neil Gaiman and P. Craig Russell in a fantasy tale based on the original American Gods novel by Neil Gaiman that was first published in 2001. Since the book's tenth anniversary, a full-cast audio book was released, but as we saw in the January 2017 PREVIEWS catalog Dark Horse Comics has also picked up the gauntlet, and rolled out a faithful adaptation that brings on board artistic talents from creators such as Hampton and Mack.
As to the pace that Scott Hampton maintains to have the book regularly appear at the comic shop, the artist made it clear at San Diego Comic-Con that he focuses like a laser on the dates he has circled on a calendar. "My main thing is just keeping on deadline, because we're just a few months away from each issue coming out. If I can get ahead, I'll be much happier," he added.
The workload is consistent for both artists, but as David Mack explains it does not inhibit his creativity, nor in his approach to the subject matter, and to what extent that it touches all aspects of American Gods in its various media formats.
"I like the idea that the image I'm doing captures stuff that's in the novel, but also in the comic and the TV show, and in the reader's imagination," Mack explained.
To hear more about the nuts and bolts of this project, check out the PREVIEWworld Exclusive video interview above with both creators at this year's San Diego Comic-Con, and be sure to ask for American Gods from Dark Horse Comics at your local neighborhood comic shop!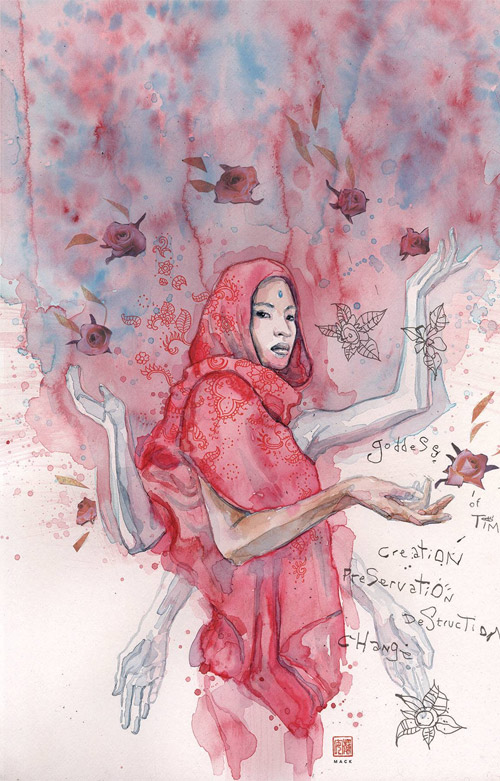 NEIL GAIMAN AMERICAN GODS SHADOWS #6 MACK VAR (MR)
Item Code: JUN170043
In Shops 8/16/17
NEIL GAIMAN AMERICAN GODS SHADOWS #7 MACK CVR (MR)
Item Code: JUL170106
In Shops 9/13/17
Preorder now!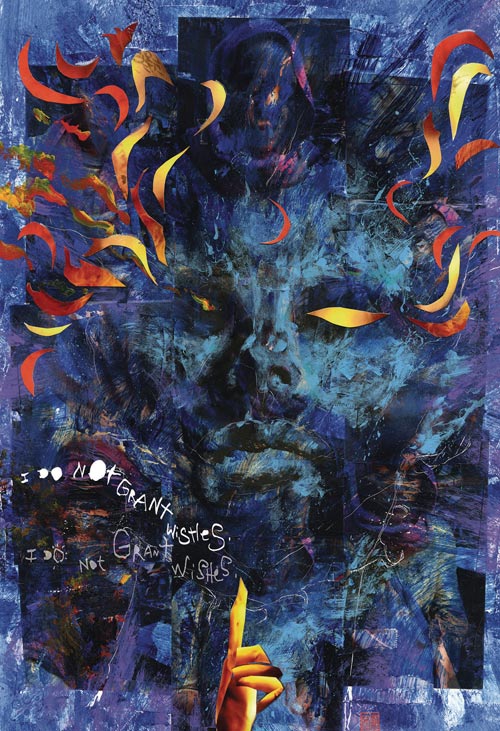 NEIL GAIMAN AMERICAN GODS SHADOWS #8 MACK CVR (MR)
Item Code: AUG170020
In Shops 10/11/17
Preorder now!