Manga Monthly: New Titles Heat Up For Summer
May 18, 2017
by Carrie Wood

Welcome back to Manga Monthly! Here at PREVIEWSWorld it should come as no surprise that we have an excellent lineup for you in the May PREVIEWS. Be sure to take a look through our selections and through the full catalog so you know what to preorder at your local comic shop!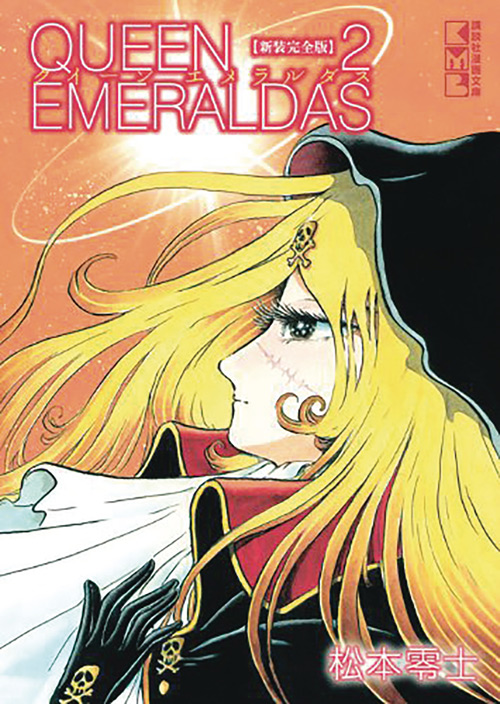 Kodansha gets us started with the second volume of Queen Esmeraldas (MAY171676). Emeraldas is a woman searching for someone whose name only she knows. Hiroshi Umino is a boy longing to escape the bonds of Earth. Together, they travel the galaxy, striking down the wicked and arrogant and helping the innocent. Leiji Matsumoto's most famous characters make appearances, including Maetel, Captain Harlock, Toshiro, and, of course, the Galaxy Express.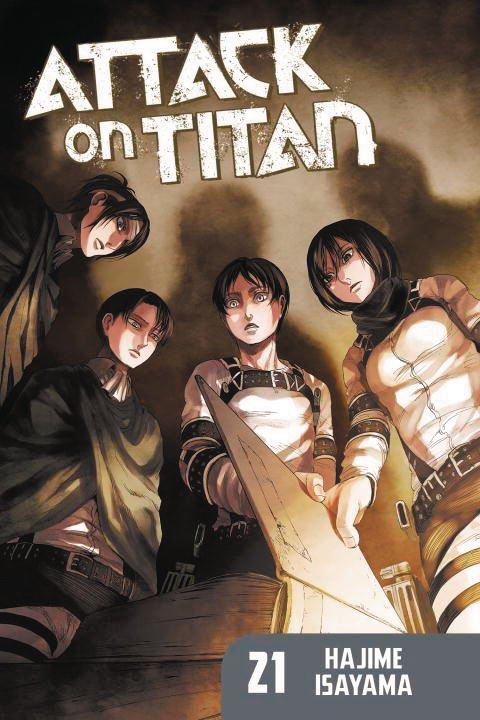 The latest volume of Attack on Titan (MAY171669) is also in this month's catalog, and with the second season of the anime well underway there's no better time to get caught up. In this volume, the mysteries of the Titans are slowly being revealed. Who will escape death at the hands of giants – or at the hands of their fellow humans?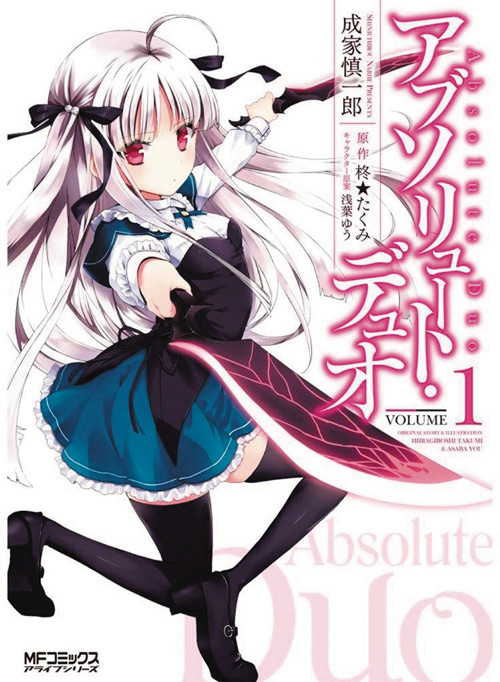 Seven Seas Entertainment continues to add to their manga lineup with the first volume of Absolute Duo (MAY171776)! Tor Kokonoe has entered the prestigious Koryo Academy, a high school dedicated to training its students to wield Blaze - individualized weapons that a student manifests. The future of a student is often shaped by the form their weapon takes, and when Tor's appears as a shield, suddenly he's the odd man out. But that's when the Duo system comes in, a program where students are paired up. Teamed up with a silver-haired girl named Julie Sigtuna, Tor's adventures at Koryo Academy are just beginning!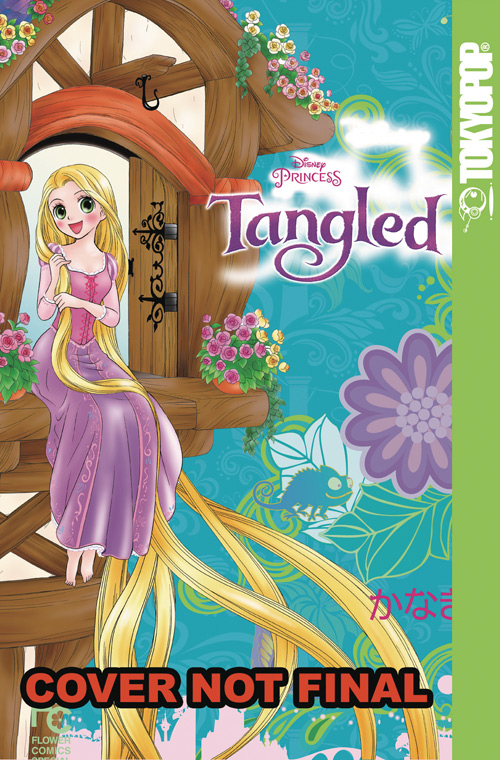 Tangled (MAY171907) has proven to be one of the most popular Disney properties of the last several years and now Tokyopop is telling the story in a new way with the first volume of the manga! Rapunzel has lived inside an isolated tower all her life, able to see the world outside her window but forbidden to leave. When the notorious thief Flynn Rider shows up, she makes a deal with him to finally break free and experience the world outside her prison. Is the world as scary as Mother Gothel promised it would be? Or will she find the answers behind her magical, flowing hair and the truth about her childhood? With the animated series hitting the Disney Channel this summer now's a great time to pick up this book!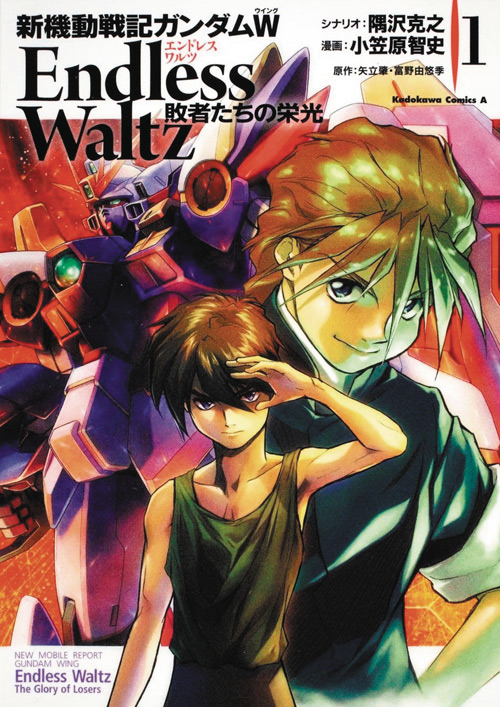 Kids of the 1990s probably spent a decent amount of time watching Toonami after school, and their first exposure to the Gundam series was probably with Gundam Wing. Now, Vertical is bringing the series to the U.S. in manga form with the first volume of Mobile Suit Gundam Wing (MAY171996)!
"The Glory of Losers" retells the original WING story by incorporating elements of the anime and its recent light novel adaptations. Following the actions of five fighters and their mobile suits (large robots made for destruction), Gundam Wing is a heavily political, dramatic action work that is centered around a war between Earth and its surrounding colonies in space.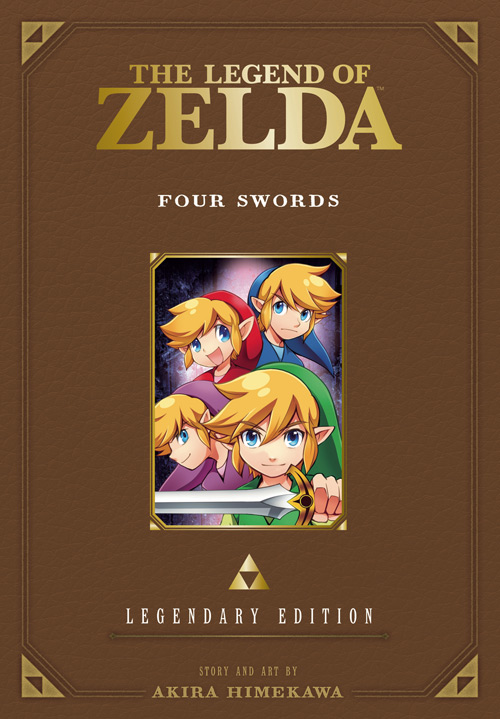 The Legend of Zelda is having a pretty good 2017 so far with the widespread critical acclaim of Breath of the Wild. Now, Viz Media is celebrating a different story in the series with the release of The Legend of Zelda Legendary Edition: Four Swords (MAY172001)! Link finds himself broken into four different versions of himself-Green, Red, Blue and Violet Link-and pitted against a fifth, the malevolent Shadow Link, who has kidnapped Princess Zelda. The Links must find the Four Sword, the only thing that can combine them so that they are strong enough to stop Shadow Link and save the princess-and the world!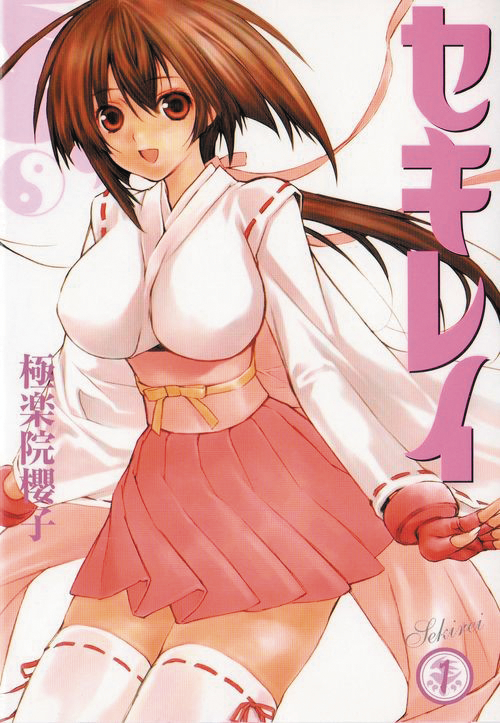 Yen Press is also expanding their library with the first volume of Sekirei (MAY172055)! Minato Sahashi is a rounin, a two-time loser who's failed his college placement exams. Just as he's contemplating giving up and heading home, though, a chance encounter changes his life forever! Enter Musubi, a girl who literally falls into Minato's life! Musubi is a Sekirei, a modified human caught up in a game in which only one of her kind can be left standing. In order to be victorious in this contest, though, she needs to find her Ashikabi (her fated partner)... and guess who fits the bill? Caught up in battle he barely understands, can Minato survive "The Sekirei Project" and emerge victorious? Either way, with his buxom new cohort by his side, his life will certainly never be the same!
That's it for this month, but be sure to preorder these and everything else you see in your PREVIEWS catalog at your local comic shop! Stay tuned for more manga next month!