Jessica Alba's Previews Exclusive Sin City Select Figure Exposed on Conan!
Aug 21, 2014
Sin City: A Dame to Kill For is in theaters on August 22nd and Jessica Alba talked about her Sin City Select PREVIEWS Exclusive Nancy Action Figure from Diamond Select Toys on CONAN with Conan O'Brien!

Plus, it even made the front page of Yahoo, where they offered up some commentary on Jessica Alba's appearance and action figure.

You can get her Sin City Select Action Figure, as well as figures of Marv and Hartigan now at your local comic shop!

More photos and information below!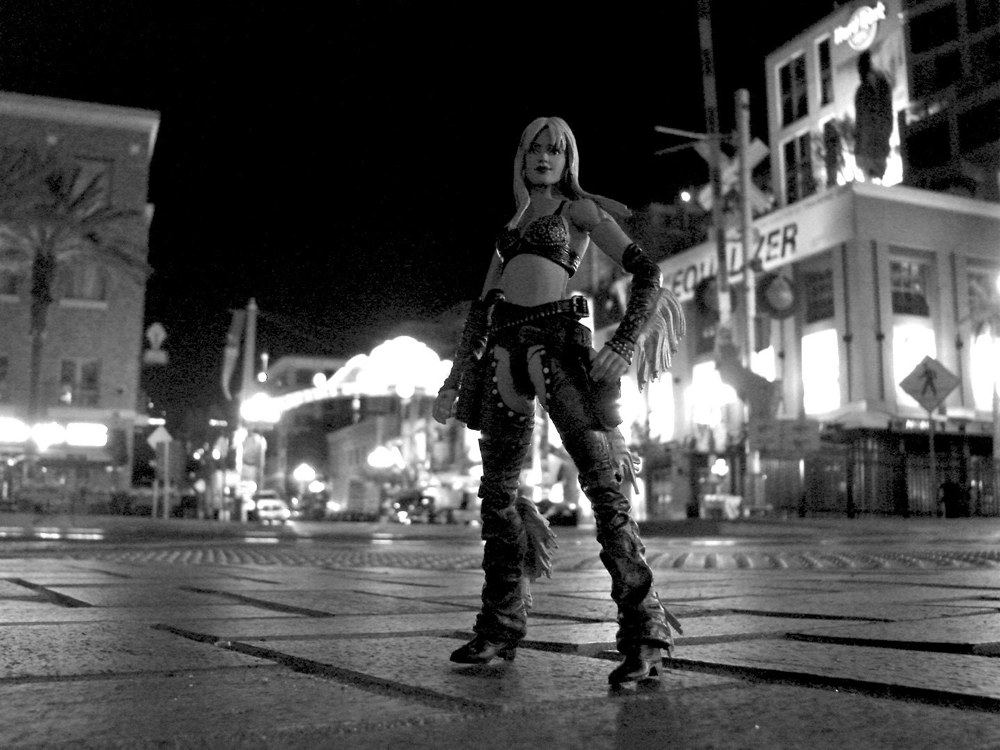 SIN CITY SELECT PX NANCY AF
Item Code: FEB142057
In 2004, Art Asylum made the first action figures of Jessica Alba for her TV show Dark Angel. Now, ten years later, Diamond Select Toys and Art Asylum have revisited the iconic actress for another figure, based on her role as Nancy in the Sin City movies!

With the newest installment in theaters, this all-new assortment of black-and-white figures is available now at comic shops and specialty stores, and we thought we'd show off Nancy in some new action photos! Sculpted by Jean St. Jean and possessing over 16 points of articulation, this figure can strike a wide array of poses, just like Nancy did on stage at Kadie's Club Pecos.

Order your Nancy figure, along with Marv and Hartigan, at Diamondselecttoys.com, or your favorite online retailer, or find your local comic shop at the Comic Shop Locator, http://bit.ly/findcomicshop!
Click on the images below to view larger size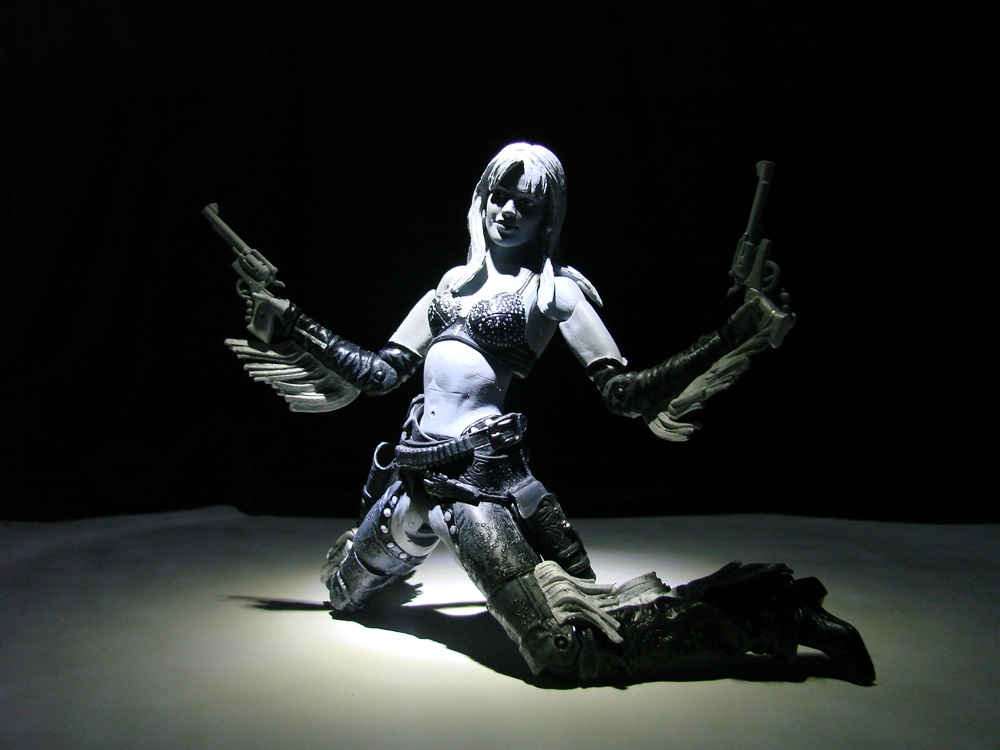 Also available now at your local comic shop are Sin City Select Action Figures of Marv and Hartigan!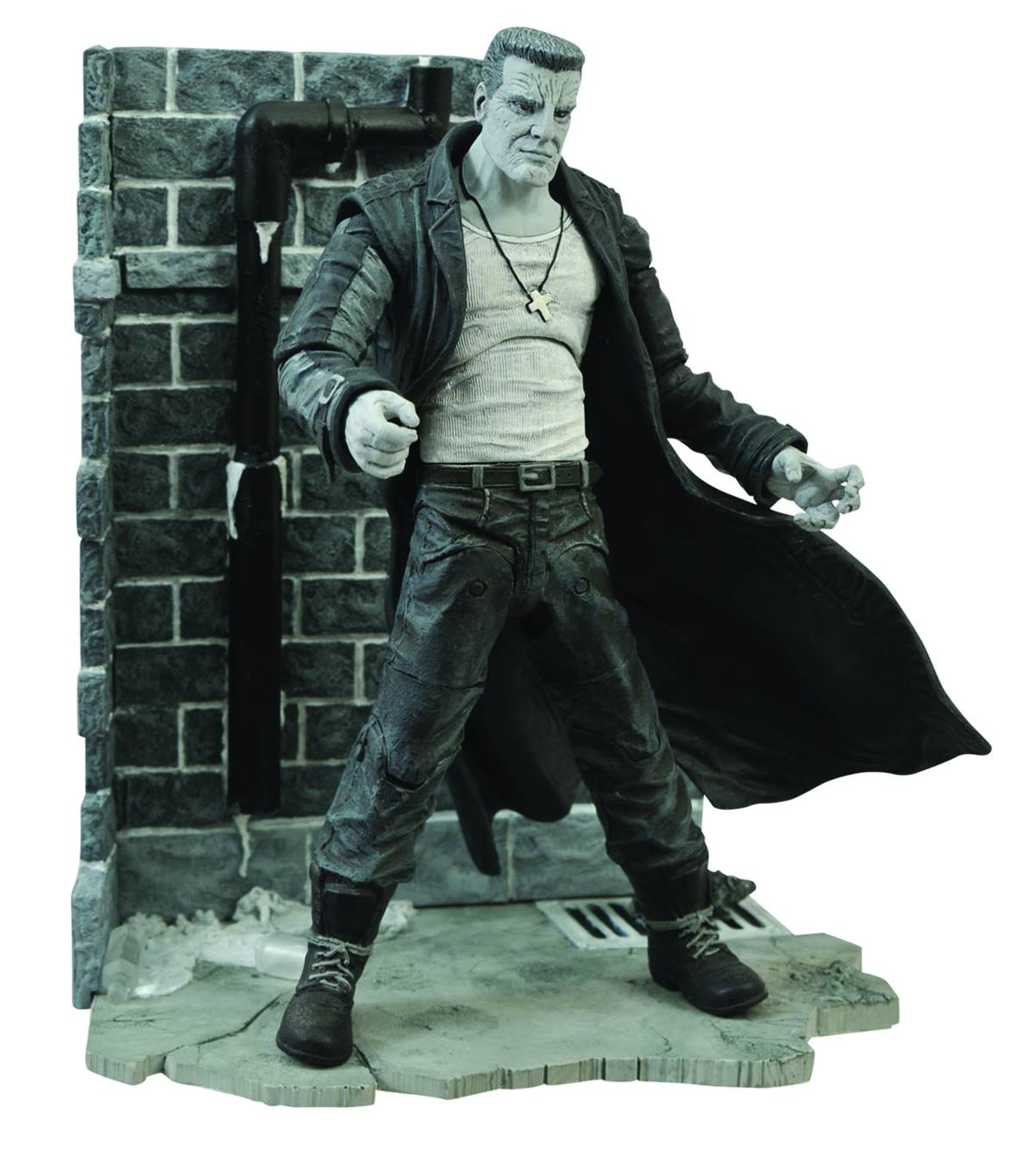 SIN CITY SELECT PX MARV AF
Item Code: FEB142055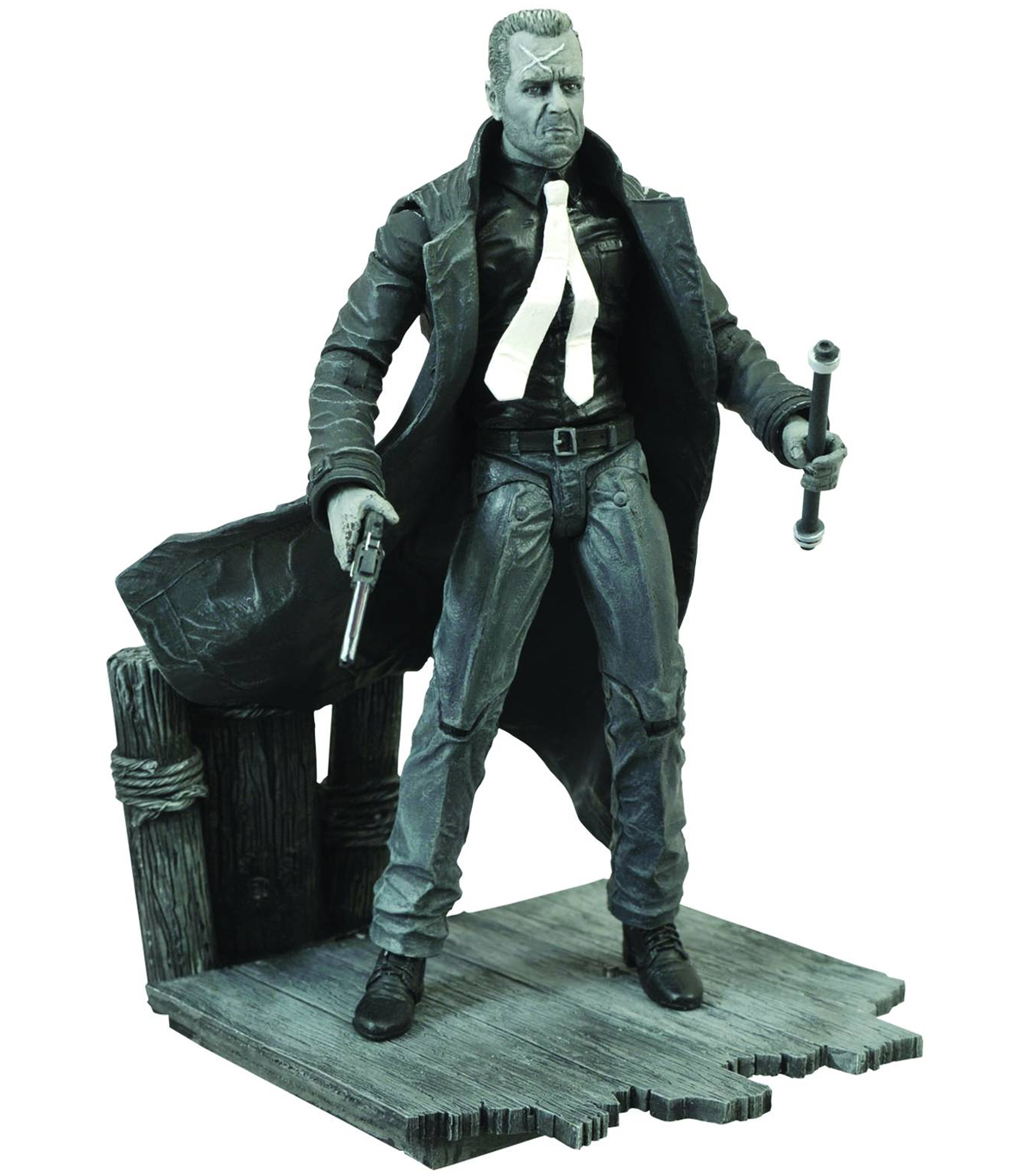 SIN CITY SELECT PX HARTIGAN AF
Item Code: FEB142056