Scott Allie Dishes Out Details On Dark Horse
Aug 13, 2014
It's becoming a tradition. And that's a good thing. As the PREVIEWSworld staff makes its yearly trips around convention season, we're lucky to squeeze in a few minutes with Dark Horse Editor-in-Chief Scott Allie when he gets a free moment.
This year Scott talked with us at San Diego Comic Con about Fight Club and other newly announced titles coming soon to the PREVIEWS catalog.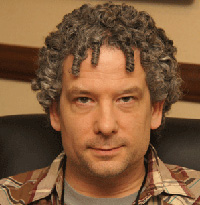 "We're doing a sequel to the [Fight Club] novel. And part of the way that the graphic novel came together was that Chuck [Palahniuk] was in Portland...and was meeting people like Fraction and Kelly Sue and Bendis, and they were encouraging him to do something like this. To do a graphic novel. To do a sequel to Fight Club. It's something you could never do as a movie in a lot of ways."
But the conversation didn't only focus on Fight Club or mainstream properties. As Scott was quick to tell us, new blood is coming into Dark Horse, and with it new ideas.
"We've got all these other creator-owned books. We've got a new thing with Jeff Lemiere, stuff with Matt Kindt, Brian Wood. A lot of writers that we've been working with for a while...but we've got a lot of new things [like] Shaun Simon who co-wrote The True Lives of the Fabulous Killjoys with Gerard Way."
Check out the PREVIEWSworld YouTube video interview above to hear all the details!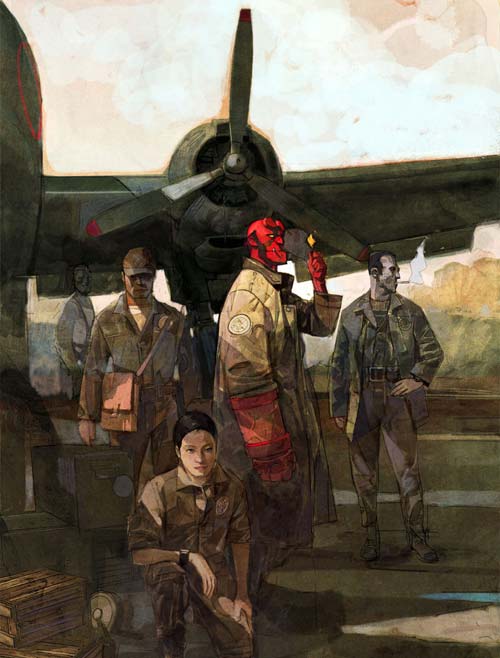 Alex Maleev's new Hellboy/BPRD project was just one of many new DH announcements.