In Comic Shops 8/13/2014: Original Sin #7
Aug 08, 2014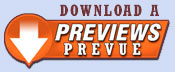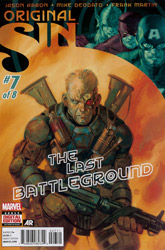 Publisher: Marvel Comics

(W) Paul Cornell
(A) Pete Woods
(Cover) Steve McNiven

The Last Battleground! He is Nick Fury and he'll stop at nothing to protect the Marvel Universe from disaster. And this means nothing will get in his way – even if it means going through the Avengers to do it! Armed with the Watcher's eyes, the secrets and sins of the entire Marvel Universe are now at his disposal.
---
Item Code: JUN140605 In Shops: 8/13/2014 Price: $3.99

---
Are you following PREVIEWSWorld on Twitter yet? Follow @PREVIEWSworld