Paranormal Assaults in Image's Goners
Jul 21, 2014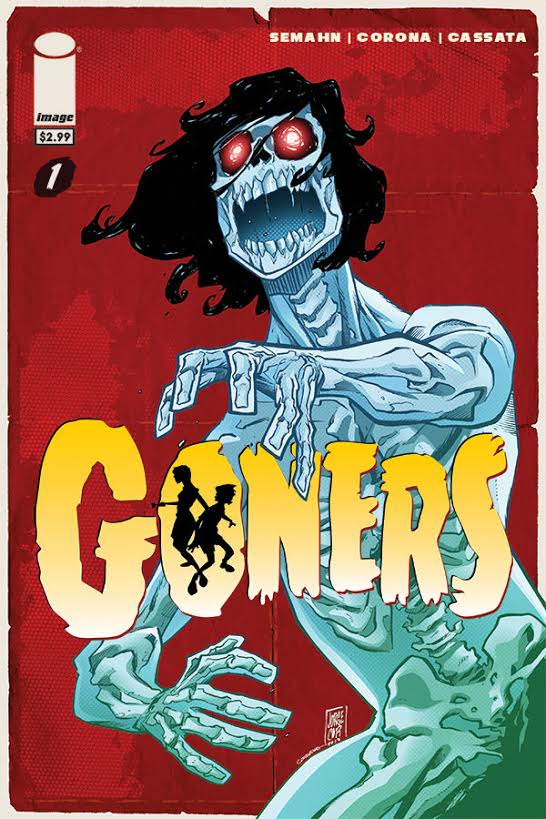 From the colonization of Roanoke to the Cold War, the world famous Latimer Family has been humanity's lone defense against paranormal horrors for centuries... until tonight.
A deadly assault on the lineage forces an unprepared brother and sister to solve their parents' murder while trying to escape the grim landscape of horrors that stalk the children themselves.
Goners (AUG140543), out by Image Comics later this year, is written by Jacob Semahn, who is best known for his past work with Marvel on the Ultimate Spider-Man Adventures and on the Avengers Assemble animated series. The art for Goners is by Jorge Corona, who has previously worked with DC Comics on Teen Titans Go!
Have a look at some preview pages below and be sure to pre-order yours today at your local comic book shop!