Sneak PREVIEWS: Look What's in August's Catalog
Jul 16, 2014
August's PREVIEWS Features DC Entertainment's Newest Weekly Series, Earth 2: World's End!
The August edition of Diamond Comic Distributors' monthly PREVIEWS catalog arrives in comic shops, hobby stores, and other specialty outlets on July 23rd. August's PREVIEWS offers over 2,000 new items and features comic books, graphic novels, toys, and other pop culture merchandise scheduled to go on sale beginning October 2014.
You can get a sneak peek now by checking out the site's sections that spotlight the Gems of the Month as well as the Featured Items for Comic Books and Graphic Novels, Books and Magazines, Trading Cards, Apparel, Toys and Statues, Import Toys, Collectibles, Games, and Audio-Visual products!
ON OUR FRONT COVER: The return of Power Girl and Huntress to their homeworld has dire consequences in DC Entertainment's newest weekly series event, Earth 2: World's End!
ON OUR BACK COVER: Scott Snyder and Jock, the team behind the acclaimed Batman: The Black Mirror, reteam for a new supernatural horror series from Image Comics, Wytches!
The August PREVIEWS Features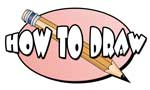 How to Draw Month — For the aspiring artist in all of us, PREVIEWS offers a wealth of "how-to" books from a variety of publishers that will satisfy every artistic inclination and teach you want you need to know to succeed!
On The Flip Side — Frank Cho, the fan-favorite artist of Liberty Meadows and numerous Marvel comics, talks to PREVIEWS about his new instructional book offered in this month's catalog, Drawing Beautiful Women: The Frank Cho Method!
Gems of the Month — August's PREVIEWS Gems of the Month include: Dark Horse Comics' Alien Vs. Predator: Fire and Stone #1, the next chapter in Dark Horse Comics' relaunch of the FOX sci-fi properties that pits the crew of a starship against both Aliens and Predators; DC Entertainment's Arkham Manor #1, a new series in which Batman must solve the murder of inmates in Arkham Asylum; IDW Publishing's Teenage Mutant Ninja Turtles/Ghostbusters #1, the long-awaited crossover between two of the '80s biggest franchises; Image Comics' Rasputin #1, a new horror series about the undead Russian mystic Gregori Rasputin by Proof's Alex Grecian and Riley Rossmo; and Marvel Comics' The Death of Wolverine: The Logan Legacy #1, a follow-up to The Death of Wolverine that examines how his loss affects the Marvel Universe!
Splash — PREVIEWS shines a special spotlight at some of the blockbuster books and products coming this October, including Marvel Comics' Avengers & X-Men: Axis event; IDW Publishing's new Edward Scissorhands series that picks up two generations after the film; BOOM! Studios' new series based on FOX's supernatural hit Sleepy Hollow; Valiant Entertainment's Q2: The Return of Quantum and Woody, a sequel series to the original Valiant hit by the original creators, Christopher Priest and M.D. Bright; Toon Tumbler's new line of DC Bombshells Pint Glasses; and much more!
Indie Edge — James Tynion IV, the co-writer of Batman Eternal for DC Entertainment and the writer of The Woods for BOOM! Studios, talks about the projects he's working on, how Batman Eternal is created, and which books he's reading today!
PREVIEWS Exclusive Apparel — This month PREVIEWS offers more exclusive apparel that can be found only at your comic shop than ever before! Rocket Raccoon, the breakout star of this summer's Guardians of the Galaxy film, is full of furry attitude on the Guardians of the Galaxy: Bro Bandit shirt. Captain America's shield has a retro gaming style on the Captain America: Pixel Shield shirt, and you'll be ready for a day at work with the Army of Darkness: S-Mart t-shirt. These and many more shirts can only be found in PREVIEWS! Be sure to order them from your local comic book shop and refresh your wardrobe!
Plus: Staff Picks, the month's Certified Cool books, the monthly Bestseller Charts, and so much more!
All this awaits you in the August edition of PREVIEWS, which goes on sale at your local comic shop or specialty store on Wednesday, July 23rd with a cover price of just $4.50.