In Comic Shops 10/16/2013: Superior Spider-Man #19
Oct 09, 2013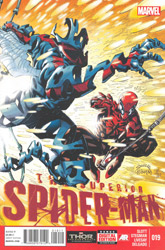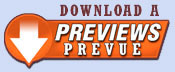 Publisher: Marvel Comics

(W) Dan Slott
(A/Cover) Ryan Stegman

Necessary Evil concludes! The moment that changes the world of Spider-Man (and the Marvel Universe) for years to come.Which Spider-Man is responsible for such a thing? Spider-Man 2099 or the Superior Spider-Man? Major developments for both Spider-Man's cast... and for the future.
---
Item Code: AUG130784 In Shops: 10/16/2013 Price: $3.99

---
Are you following PREVIEWSWorld on Twitter yet? Follow @PREVIEWSworld