In Comic Shops 9/18/2013: The Superior Spider-Man #18
Sep 13, 2013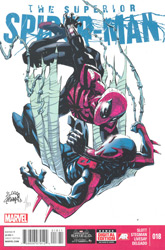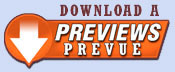 Publisher: Marvel Comics

(W) Dan Slott
(A/Cover) Ryan Stegman

Superior Spider-Man vs. Spider-Man 2099. Who will be the most superior Spider in the Multi-verse? Plus: secrets uncovered in time! No! We don't tell you here. You have to get the book and find out for yourself. Or else we pay the price. And who wants a visit from Doctor Doom?
---
Item Code: JUL130621 In Shops: 9/18/2013 Price: $3.99

---
Are you following PREVIEWSWorld on Twitter yet? Follow @PREVIEWSworld